Accessibility for visitors with mobility impairments
Any information (about administrative case, visiting hours, date and time of the trial) you can get as follows by:
• calling the Information Center at: +38 (044) 254-21-99, +38 (097) 517-67-65
• writing a letter on e-mail: This email address is being protected from spambots. You need JavaScript enabled to view it.
• sending a message on the Facebook page of the Sixth Administrative Court of Appeal
The Sixth Administrative Court of Appeal is equipped for people with mobility impairments: 
• wheelchair ramp is fixed near the central entrance at 8 Moskovs'ka St., block 30;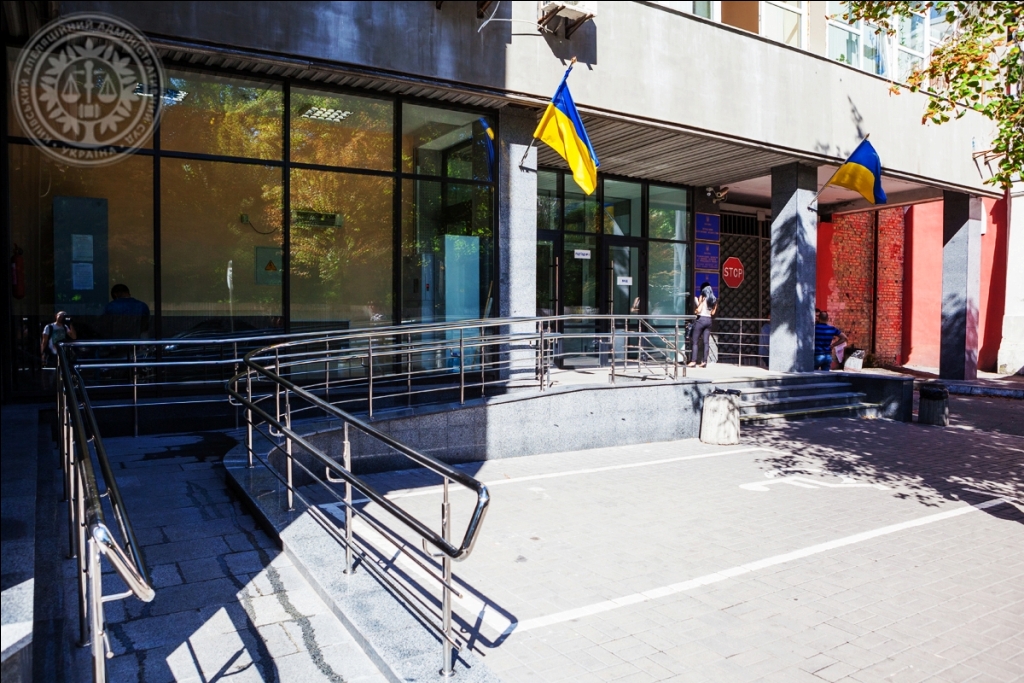 • the button for calling a court employee with the information plate in Ukrainian, English and Braille script is fixed near the wheelchair ramp;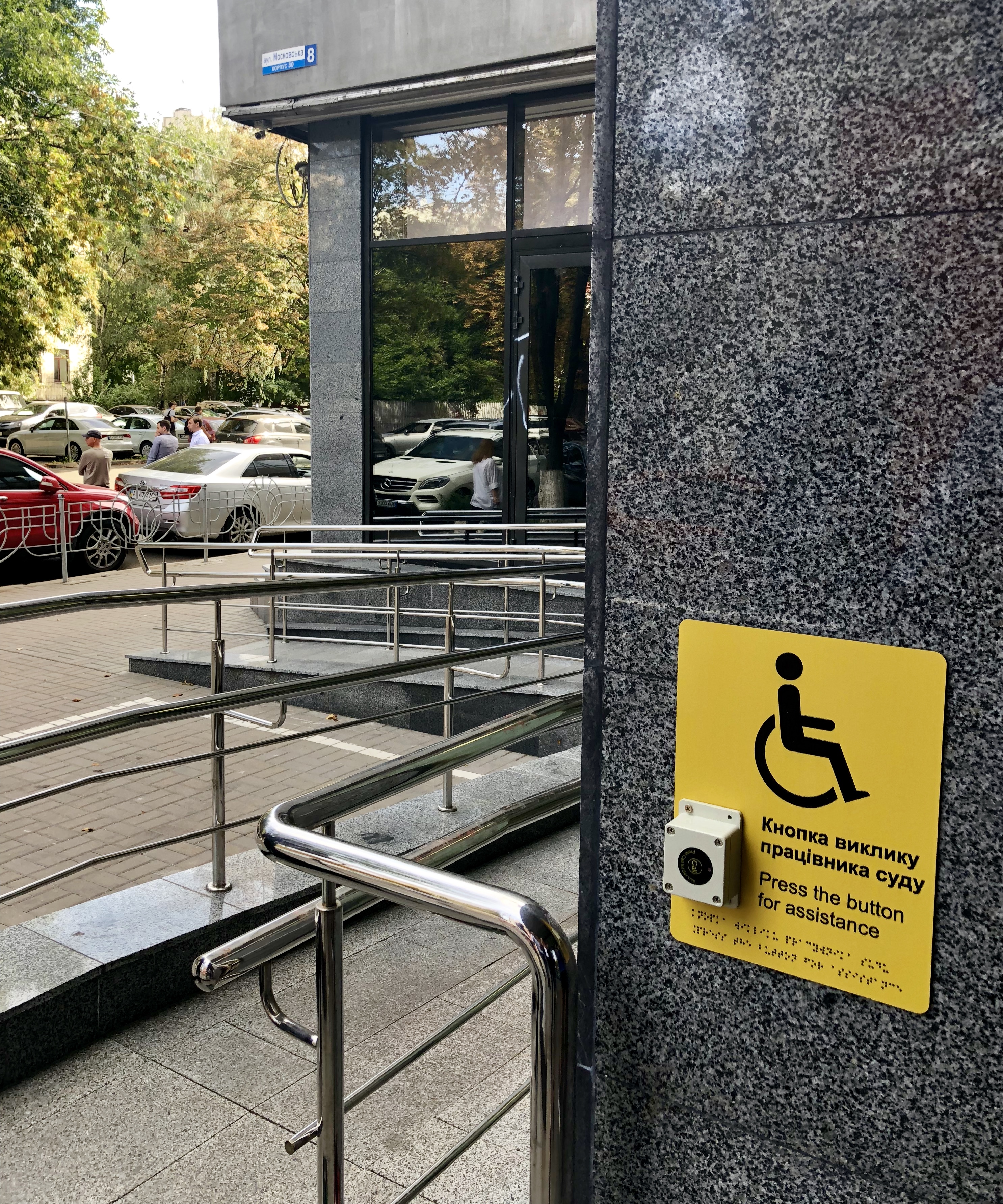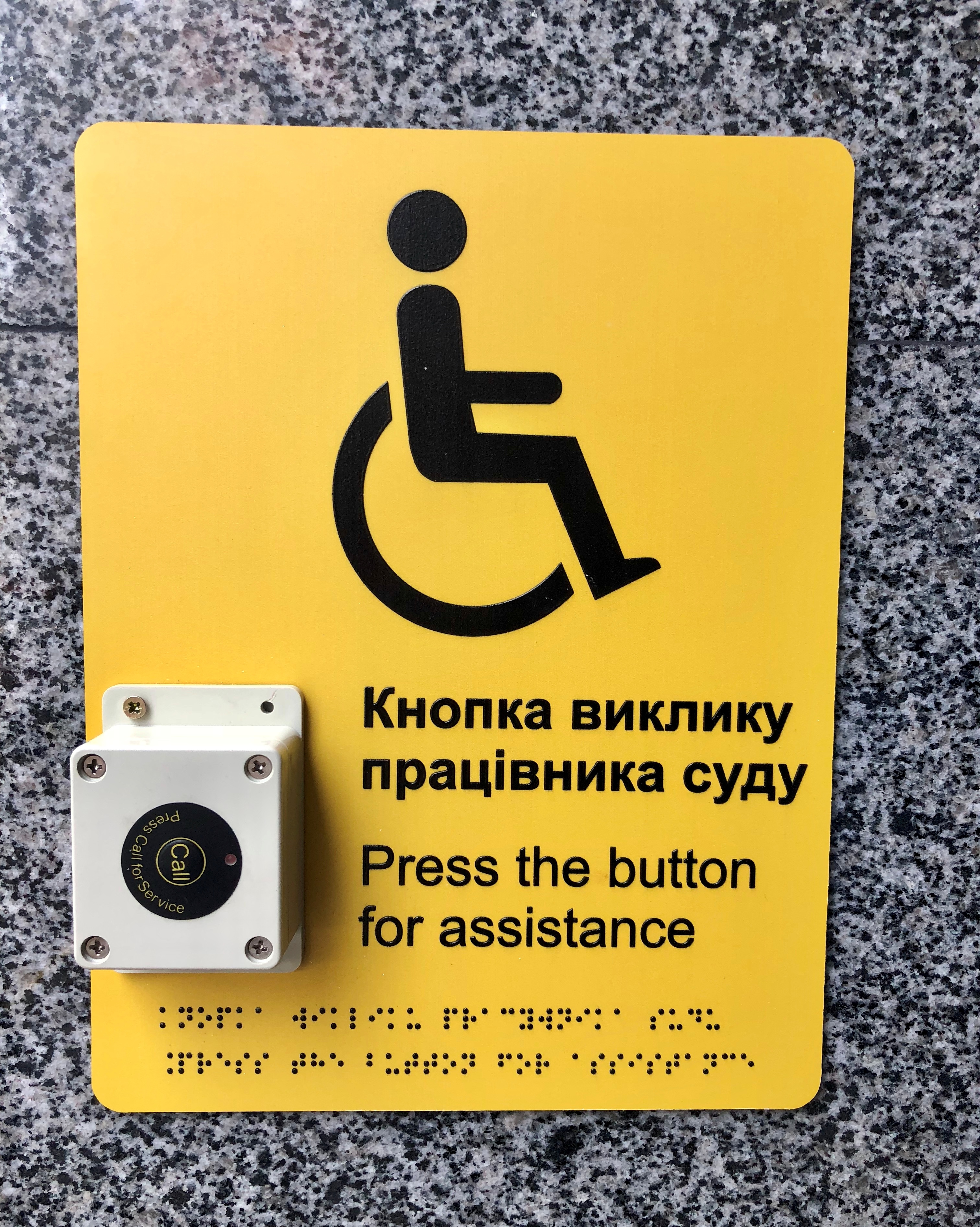 • also there is a place for parking cars which belong to people with disabilities near the central entrance;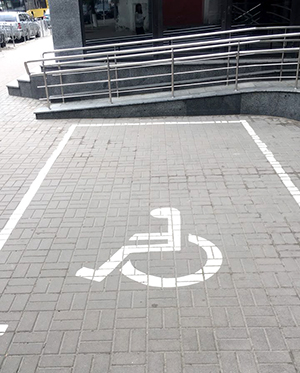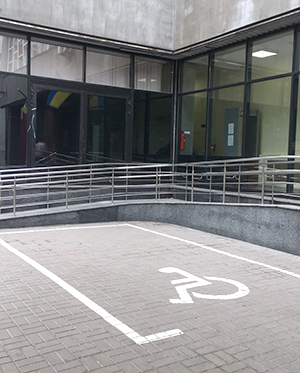 • an advertising tower has been installed for the visitors near the court, it contains all necessary contacts and information on the court's operation in Ukrainian, English and Braille;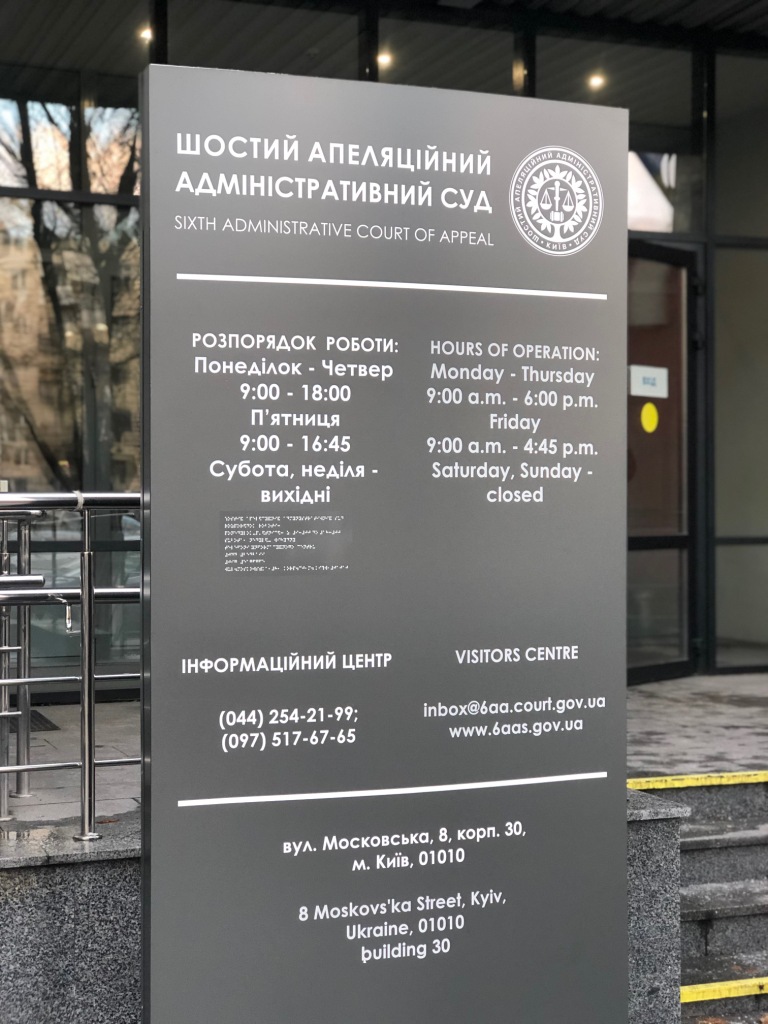 That is the access to courtrooms No. 1-5, room for familiarization with case materials (courtroom number 6), Information Center, attorney`s work room and courtroom No. 7. Access to these places is unobstructed:
• there are information stands, as well as a user-friendly desk for documents in the hall for the visitors;
• you can get to the courtrooms No. 9, 10, 11, 12 which are on the second floor by lift;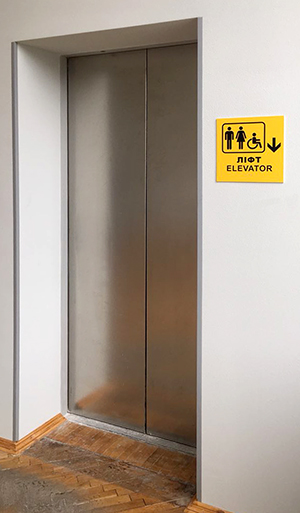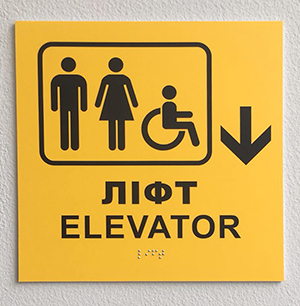 If you warn a courtroom secretary or send an application on e-mail: This email address is being protected from spambots. You need JavaScript enabled to view it. or contact the Information Center at: +38 (044) 254-21-99, +38 (097) 517-67-65 about any difficulties to climb stairs, a court hearing can be provided in the courtrooms on the first floor.
You can make an appointment with the management of the court by phone, as well as participate directly in the reception via the Skype application.
Information for people with visual impairment:
• website of the court is adapted for visually impaired people: there is a special button on the page;
• central entrance for visitors at 8 Moskovs'ka St., block 30, is equipped with a metronome; 
• court prepared information booklets executed in Braille. The booklet includes the hours of operation, contact details of possible routes to the court, requisites for payment of court fees, and information about district administrative courts, the decisions of which are appealed to the Sixth ACA.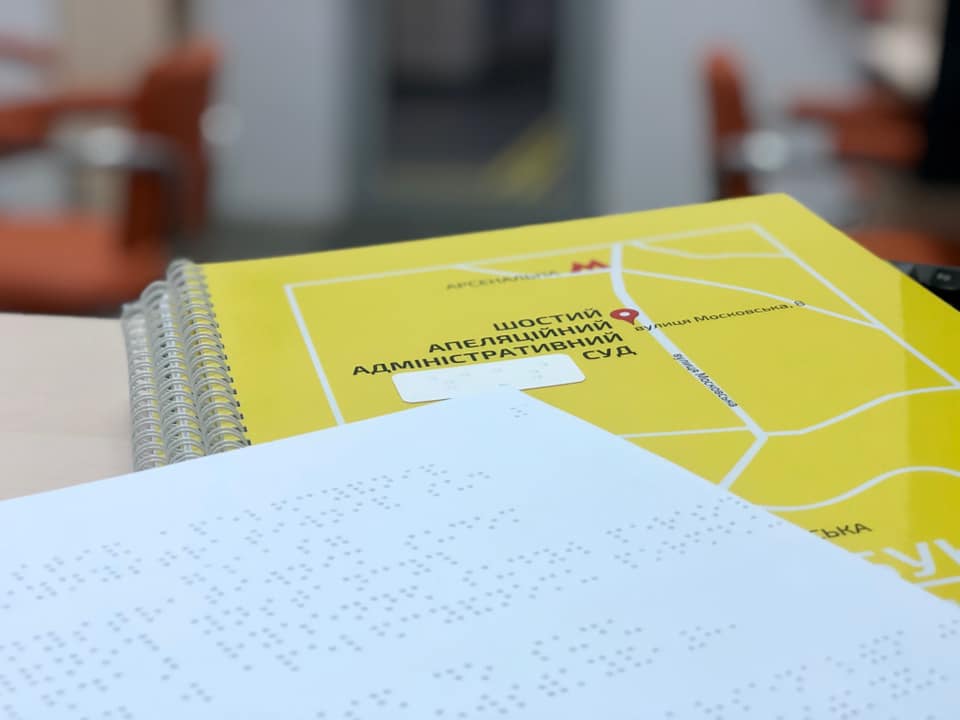 • a mnemonic scheme (tactile plan), with the help of which it is possible to learn about placement of premises on the first floor of the building, location of courtrooms, Information Center, etc. is installed in the hall.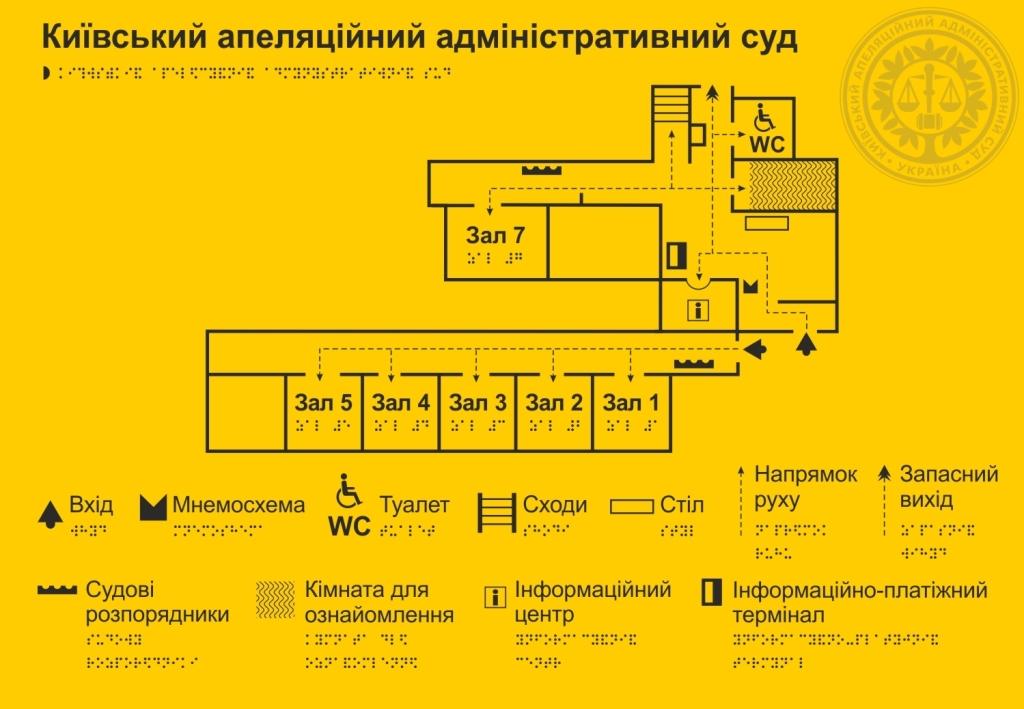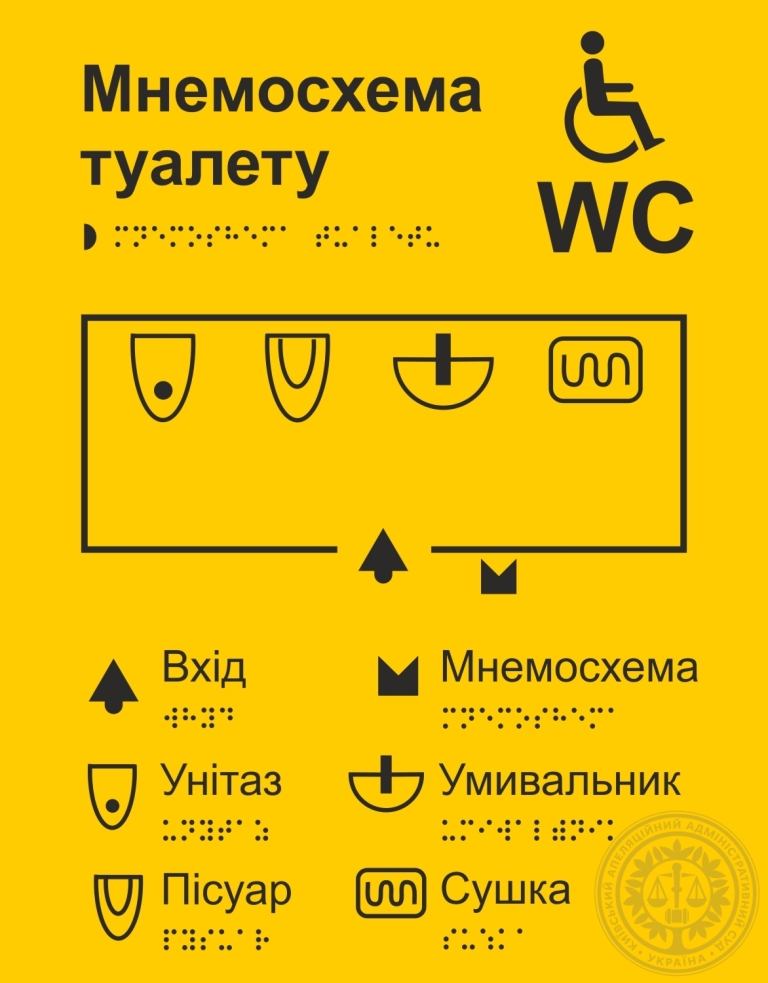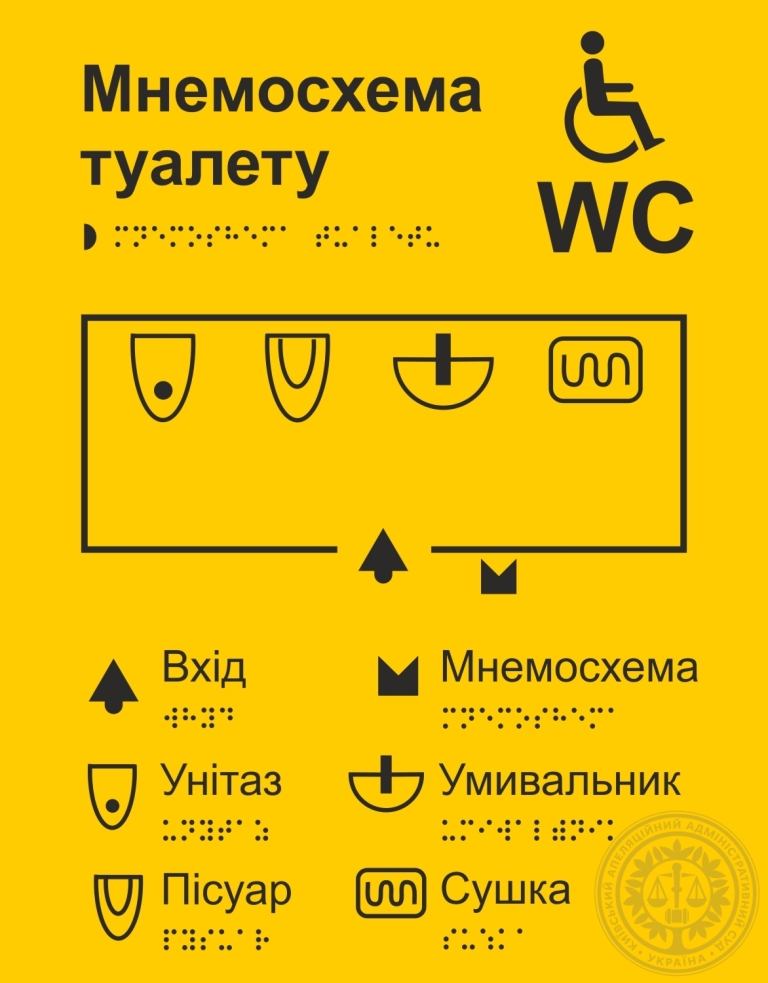 • there is a universal sanitary room for visitors in the hall on the first floor;
• there are contrasting stripes indicating directions for moving, for the convenience of orienting for the visually impaired;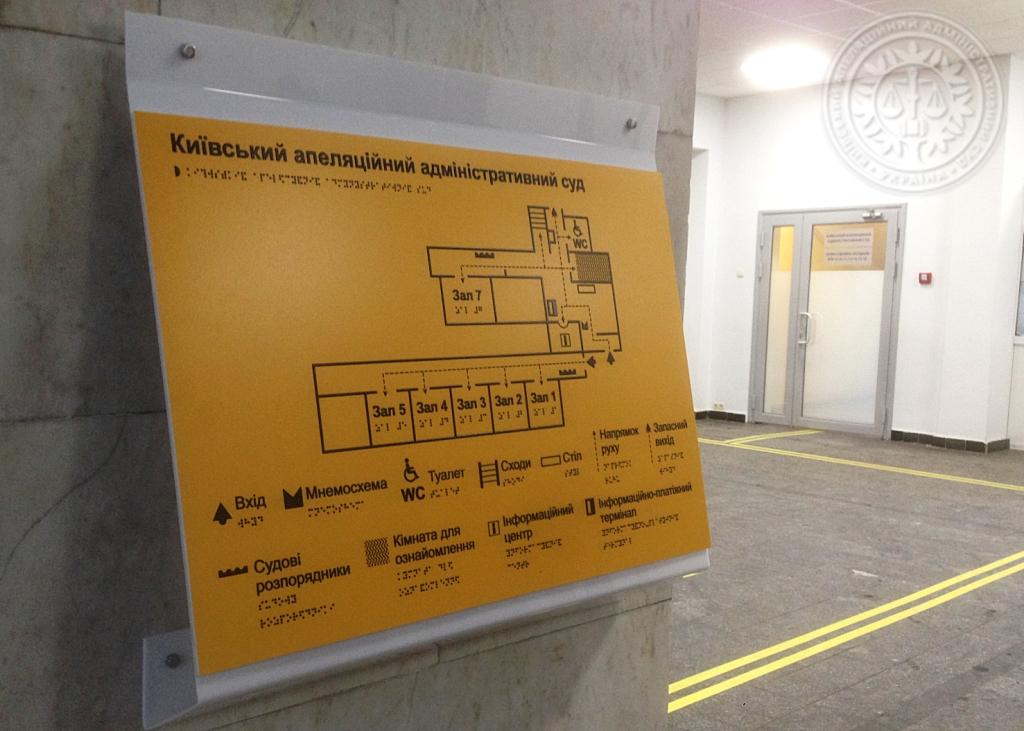 • a sign with Braille script is fixed in front of the entrance to each courtroom;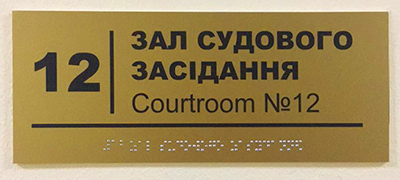 • signs indicating the direction with Braille script are placed near the stairs; 
In a case of any difficulties or obstacles, you can apply directly to the staff who will provide the necessary assistance.
Hope that visiting the court will be comfortable for you.